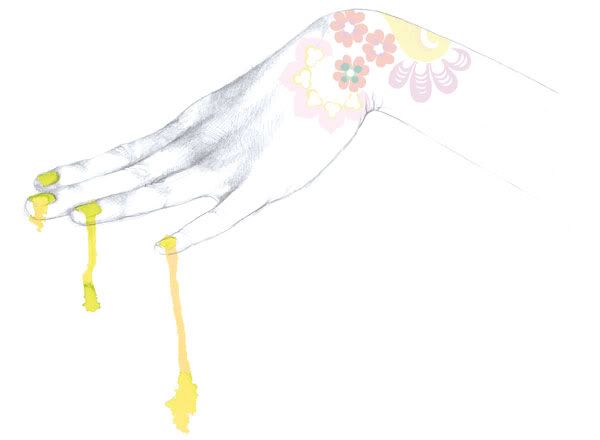 Since graduating in fashion design in Copenhagen,
Mia Overgaard
has been working as a freelance illustrator for magazines, record companies and agencies. She loves drawing and she has a fashination for insects (not spiders), green tea, flying kites and blowing bubbles.
. . . . .
Dopo aver conseguito la laurea in fashion design presso l'Istituto di Design di Copenhagen,
Mia Overgaard
ha iniziato la sua carriera di illustratrice freelance per riviste, case discografiche e agenzie. Mia ama disegnare e l'affascinano gli insetti (non i ragni), il te verde, gli acquiloni e le bolle di sapone.